Dorsett Shoals Physical Education
DSES P.E.
3rd-5th grade students will start fitness testing. Testing days 9/18-10/6. Please make sure your child is wearing tennis shoes to P.E. If you would like more information on fitnessgram, please click on the link below.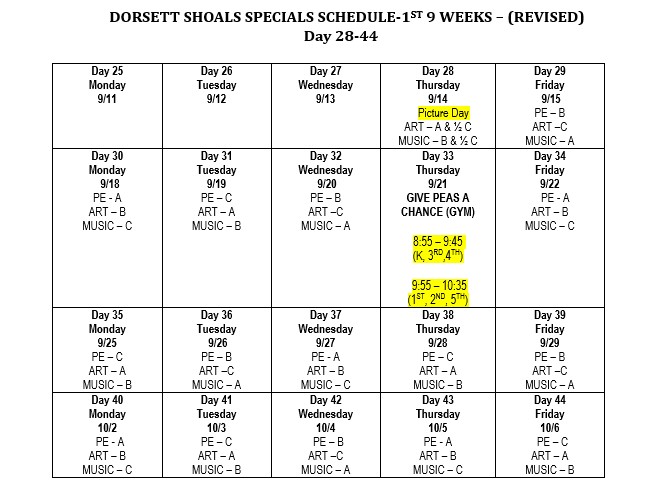 My goal as a physical educator is to teach our students new skills, sports, games, and give them as much information about health and fitness as I can. I want students to remain physically active for their entire lifetime. Dorsett Shoals Elementary has created a school climate that promotes a healthy environment of physical activity and healthy eating. Our physical education program is directly linked to the state and national standards for physical education. I guide all of our student learning in physical education through direct instruction, student lead instruction, and game play. Please make sure that your child wears tennis shoes on the days that they have P.E. If they continue to wear the wrong shoes it could begin to affect their grade.
Thank you in advance for all you do for your child and our school!
Go Panthers!